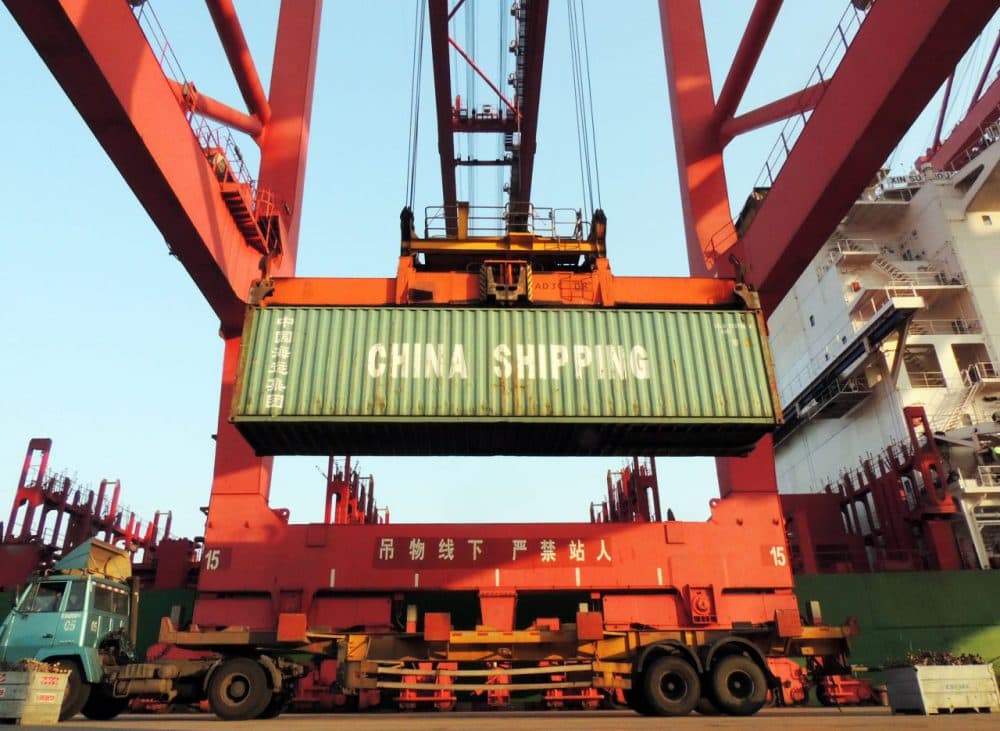 Financial columnist Rana Foroohar's lessons for locating a global economy in 'Homecoming'
Sign up for the On Point newsletter here.
The COVID pandemic is not the first disruption to U.S. supply chains, and it won't be the last.
In a new book, "Homecoming: The Path to Prosperity in a Post-Global World," financial journalist Rana Foroohar explores what it would really take to locate economies in this country.
"These globalized, very fragile and highly 'efficient' supply chains make Wall Street rich but starve Main Street and drive small farmers out of business," Foroohar said.
Rana talks to the likes of Joe Maxwell, an independent farmer from Iowa who says he's seen first-hand how global corporate ownership has changed food production.
"Their whole purpose in life is to do whatever they can for a shareholder, for the investor. That's why we have to have a government," Maxwell said. "We need guarantees. We need safeguards in place that allow the market to work so that opportunities exist for people."
Today, About: Creating stronger industries closer to home. Rana Foroohar on the localization of our economy.
Guests
Rana Foroohar, CNN Global Analyst. Global economics columnist and associate editor of the Financial Times. Author of "Homecoming: The Path to Prosperity in a Post-Global World", "Don't Be Evil" and "Makers and Takers". (@RanaForoohar)
Jack Beatty, About news analyst. Author of Age of Betrayal: The Triumph of Money in America and editor of Colossus: How the Corporation Changed America. (@JackBeattyNPR)
Extract from book
Excerpt from "Homecoming" by Rana Foroohar. Courtesy of the publisher, Penguin Random House. All rights reserved.
Related reading
FinancialTimes: 'Reinventing farming and food after globalisation' — 'The FT's global economics columnist Rana Foroohar thinks globalization has failed. In the first of three films based on her new book, 'Homecoming: The Way Prosperity in a Post-Global World', she takes a trip across the United States to see how neoliberal economic thinking has broken our food supply chains – and what can be done about it."
New York Times: "Globalism has failed to provide the economy we need" – "There is so much general confusion, even fear, about the state of the world economy. The war in Ukraine, the surge rising gas prices, soaring mortgage rates, the continued fallout from the Covid-19 pandemic and the looming prospect of a recession – all of these factors seem to be melting into chaos."