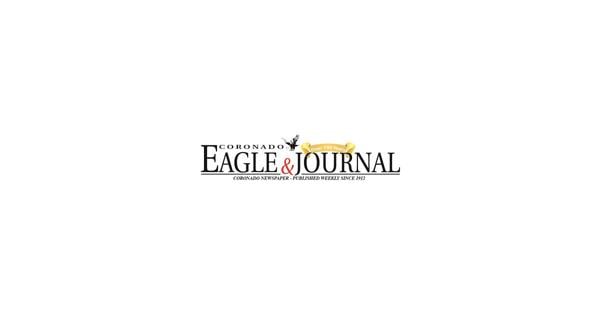 CUSD School Board Meeting, Trustees Approve Financial Report | Coronado City News
Coronado Unified School District (CUSD) administrators met for a regular meeting on September 15, where they approved the SACS Financial Report of Unaudited Actuals 2021-2022 and discussed various security concerns, raised by a public commentator.
The speaker, a mother of four in CUSD schools, said she could freely roam the primary school yards and middle school cafeteria packed with students, without facing any security measures . She also alleged that first-floor classroom windows were opened due to high temperatures last week, noting that she could easily reach out and touch her own daughter's head.
"Every day our principals, staff and teachers make the impossible choice between unbearable heat and a complete disregard for safety," she said. "Please don't insult me ​​by telling me that we have to keep the windows and doors open because we don't have air conditioning and it's too expensive to install. Let me define expensive for you. 19 dead children and two dead teachers. It's expensive."
All members of council responded with concern for the question, with Councilor Anderson-Cruz stating that she would be in favor of building a fence on the outside perimeter of the school. "We are thinking about it and doing our best," she said.
Superintendent Mueller responded that the board plans to recreate the School Site Safety Parent Forum with representatives from the Coronado Police Department and Fire Department. He also noted that the Collaborative for Academic Social and Emotional Learning (CASEL) update will take place in October, providing key information updates to move forward in improving safety and tackling against the heat in the classrooms.
President Valdez-Clayton spoke about the importance of taking preventive measures to ensure the safety of students and staff. "They have a plan of who is committing these atrocities, and there are warning signs," Valdez-Clayton said. "When you take into account these warning signs, they are able to stop 81-89% of these atrocities that occur in schools."
Association of Coronado Teachers (ACT) President Jennifer Landry also told the board about teachers' concerns about the recent heat wave.
"We have had [staff] members who were dizzy, dizzy, taking migraine medication daily and even vomiting from the heat," Landry said. She said staff would like more communication about specific steps to take when temperatures rise significantly. Staff also asked for more access and transparency in the allocation of CASEL funds.
Earlier in comments from board members, Anderson-Cruz thanked teachers, administrators and students for enduring the heat, stressing the need for a solution with a timeline and target date. "I fully support finding a financially sound and humane solution," she said, "even a short-term solution to keep our teachers and children safe. Children can't learn when the room is so miserably hot.
Mueller also reported that the district needs to find a sustainable solution for temperature control in learning environments. "It's not as simple as adding air conditioning and solar panels. There's a lot of infrastructure work that needs to be done in our old buildings to support that. These discussions will take place in our district as we move closer to basic support. »
Earlier in the meeting, Assistant Superintendent Donnie Salamanca presented the SACS financial report of unaudited actuals, proposing a structurally balanced budget including a planned reduction in reserve funds, with the district's deficit spending through 2025 in anticipation of become a basic aid district.
In a basic aid district, schools are funded by local property taxes. According to Salamanca, CUSD could implement base support as early as FY 2025-26 and through 2027-28, and is on track for a seamless transition to base support. He said the district expects to receive an estimated additional $8-10 million in ongoing incremental revenue, in addition to Local Control and Financing Formula (LCFF), once it transitions to core assistance. . Salamanca also noted the possibility that the failure of the basic aid transition will be slim to none.
The proposed financial plan minimizes program impact while maximizing student achievement and learning. According to Salamanca, CUSD is maintaining existing programs and services, many of which are expanding, in preparation for basic relief. Some of these services and programs include textbook adoption, access to current technology and reliable internet, global language opportunities, and concurrent enrollment through partnerships with community colleges.
The plan also supports staff, as 83% of the district's budget is allocated to salaries and benefits, with employee increases rising to 8% over the next two years.
In order to promote transparency and accessibility to budgetary information, the CUSD makes available the Budget Study Committee, which will be held this month on Wednesday, September 28 at 3:30 p.m. in the Salle du Conseil.
Moving on to reports, student council member Luke Johnson gave updates from all CUSD schools. According to Johnson, Village Elementary students are enjoying their World Languages ​​program while CMS Robotics Club students prepare for a team competition this week. The CHS recently organized its club rush, and students and parents now have the opportunity to start meeting with counselors about college admissions.
In public comments on items not on the agenda, a recent CHS graduate advocated for continued equity work at CUSD so students can thrive, noting that bullying and Racial harassment continues to be a problem in Coronado schools. Another speaker, a resident of Coronado, alleged that CUSD fails to provide ideological diversity within CUSD.
A speaker drew attention to a website called Coronado School Board Report, which reports on administrator activity. According to the speaker, a Coronado resident, the reports are misinformed and one-sided, and list who you should vote for before many candidates have campaigned. The website has no names attached to it.
Among other board business, trustees passed a resolution on the public hearing on the sufficiency of learning materials for 2022-2023, ensuring that every student has all the materials in required subjects they need for the school year. . Palm Academy's biology textbooks were also adopted after a staff recommendation, along with the GANN limit resolution and final accounting for 2021-22 of Education Protection Account funds.
The next board meeting will be Thursday, October 20 at 4:00 p.m.
FLIGHT. 112, NO. September 38 – 21, 2022